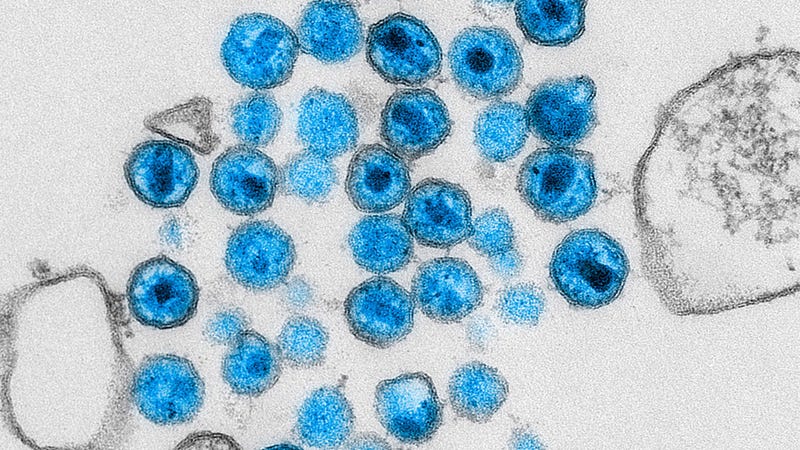 For the first six years of the AIDS epidemic, the only advice available to patients was to wait. From 1981, when the first AIDS outbreak was recorded, until 1987, when the FDA approved AZT, the first antiretroviral medication, more than 40,000 Americans waited until their immune systems collapsed and their bodies succumbed to opportunistic infections. They died agonizing deaths.
Ron Woodroof, the Texas man played by Matthew McConaughey in the new film Dallas Buyers Club, was supposed to be one of those people. When Woodroof was diagnosed with HIV in 1986, his doctor told him he only had a few months to live. Instead of accepting this fate, Woodroof, a promiscuous heterosexual drug addict and electrician, muscled his way into a clinical trial of AZT. For many patients—Woodroof included—AZT was toxic and only of temporary value since the fast-mutating AIDS virus could quickly build resistance to it. Reeling from the side effects of AZT, Woodroof started importing gentler drugs from abroad that hadn't been approved in the United States and then selling them illegally to hundreds of eager buyers in Dallas's AIDS-patient underground.
The Dallas buyers club was just one of dozens of such clubs around the world that trafficked in unapproved AIDS medications. As it turned out, the vast majority of these drugs turned out to be useless. It wasn't until 1996 that patients could get their hands on the real miracle drugs—antiretroviral cocktails with protease inhibitors that halted the development of HIV by attacking the virus in several different ways at the same time. Today, these drugs are so effective that people with AIDS enjoy nearly average life spans.
Dallas Buyers Club, which begins to open across the country today, tells part of the ARV story. But Playboy wanted to document the rest of it—the good, the bad, the illegal—by speaking with the patients, doctors and activists who have swallowed, studied, hoarded, trafficked, thrown up, prescribed and protested these magic pills from the very beginning.