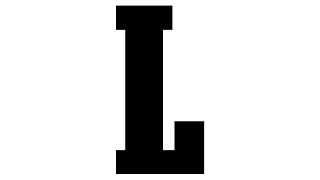 After a terrible talk with her husband, Dylana flew to the wedding of Irina's daughter, Bianca. Irina had been a delicious red-haired woman (woman, never a girl) with a gorgeous fat ass and a soft, eloquent back. She had ridden her life hard, had beaten the hell out of her liver and aged fast, but even with veins in her legs she could still wear a skirt, and there was delicious feeling in her bright, high-heeled gait. After leaving home at 14, she'd taken her education from the street, TV and older boyfriends; now she made hats and sold them in her own shop. She had raised her three grown children almost single-handed, all in the same apartment where she cooked up her hats. And now here was her oldest, Bianca, coming down the aisle in a white dress on her brother's arm.
Dylana looked on with stunned happiness that was like a rim of fiery light on massing darkness.
Tu sei bellissima. I tuoi occhi, le tue labbra, sei così bella. Ti amo, ti voglio.
Her husband didn't say that. It was an Italian guy she'd met on a bus. She wanted him to fuck her in the ass, and even though they couldn't understand each other, he knew, he went right for it—but for some reason she stopped him and he politely switched it up.
Bianca stood before them, her mother's bright spirit shining in her eyes and shaping her smiling lips. Her whole small body brimmed with love. The church was filled with flowers. Irina's friend Pamela, a former horse trainer, had spent days making the arrangements, the bouquets, buttonholes, wristbands, pew bows and hairpieces; they had all gone to Pamela's apartment, where the calloused woman sat surrounded by her fragile creations, and they had loaded them into the van driven by the groom. Pamela had made corsages for the guests, and everyone had been given a little bottle of bubbles too, and a wand to blow them with.
"Ai!" went the Italian guy. "Ai! Ai! Ai!"
Dylana's own wedding shimmered before her, a beautiful hallucination on hot, terrible sand. Tears ran down Irina's transformed face; the hallucination rippled and became real. Dylana had married 15 years ago. Everyone had turned to watch as she walked across the lawn in her dress and veil. Dappled trees moved against the bright sky, hawks flew overhead. David waited, radiant and proud. When he lifted the veil, he took her face in his hands, and his arms constricted up into his shoulders as if tightening against too much emotion.
The minister spoke; the ceremony began. Memory rolled in on a dark tide of laughing faces and trash talk. She was drunk at a bar with women she half knew, they were loving the story of the guy on the bus: He'd used hand signals to tell her he was 55, then raised his eyebrows and pointed at her. She wrote "51" on a piece of paper. He popped his eyes, pointed at her body and gave the thumbs-up. The women laughed.
"Do you take this man to be——"
The filth, the way she'd talked—worse than adultery, filth. She had to leave David, she'd infect him if she didn't. But she couldn't leave, she loved him.
"For richer, for poorer, in sickness and in health——" So they went to therapy and she said, "I want an open marriage."
"Can't we just lie like everybody else?" he said. Bianca said, "I give myself fully to you as you give yourself to me." "I don't mean all the way open, I mean just like a cat door. For special situations, like in a foreign country, where it doesn't threaten the marriage." The therapist looked at David and said, "Do you love this woman enough to do that for her?" David said, "I'm too proud." "That's not what I asked. I asked, do you love this woman?"
"You may now kiss the bride."
Music played, people shouted. They unstopped their bottles and filled the church with bubbles. A little boy tried to kiss a little girl but she pushed him away. Everyone went to the reception hall and ate heavy food.
After therapy they went out with David's friends to hear live music. The band was raucous, and Dylana pounded the table and shouted. David looked at her, his sadness so pure she could not bear to look back. His friends laughed and drank, unknowing. When they went home she shut herself up and googled "humiliated whores."
The little boy tried to take the girl's hand; she pushed him away almost tearfully.
When Jack asked us to humiliate the fuck out of his incredibly slutty wife, we gladly obliged.
"But you don't want that, you want love. I can feel you, you're like a little bird, sunning itself in love." She remembered the man who had said that, more like a song than a man. They'd danced on Halloween, she a vampire victim with a false wound, he a priest in bell-bottoms. "Darling," he said, "you're drunk, you don't know what you're doing."
And when we were done, the dirty whore wanted more! They stuck a gag in her mouth and tied her up with her legs spread and shaved her. One of them said, "Let us know if anything hurts, baby." Then they rubbed oil on her and finger-fucked her.
People made toasts and jokes. Dylana saw Bianca's father, a guy who'd beat up Irina before she'd kicked him out. He looked old but handsome, smiling and talking to his son, their collars loose. He and Irina didn't get near each other, but still he was there.
They said "humiliate" but it seemed like they loved her. They said, "Look at those beautiful tits, look at that gorgeous pussy." They touched her and rubbed her, all of them. One of them took out the gag and said, "You're going to suck the first cock that comes. Your husband wants to see you suck some cock." Dylana wanted this too. But with David, not Google men. She thought of it all the time, of doing it in their bedroom on the coverlet she'd given him, the cat rolling on the floor, the sun pouring in. The picture of him as a baby watching from the dresser.
The little boy and girl she'd seen before walked across the floor, his arm around her, she leaning on his shoulder.
David wept. He cried, "I wanted to bring you happiness!" She kissed him, weeping too. "You did, you did, I love you, you did!"
It was terrible. But at least he hadn't beat her or killed her. That was something.
The little boy crouched to let the little girl climb up upon his back. Music came on the sound system and Irina cried, "Come on, let's dance!" Even though she'd worked at the store all morning and then rushed to get her hair done, even though the heel on one of her shoes was broken, Irina took Dylana's hand and they danced, Irina bursting with love and Dylana leaning into it blind.
"Not bad," said Irina's boy, walking past.
I asked, do you love this woman? I do. Yes. Yes, I do. The children ran through the room, the little girl laughing and holding on.